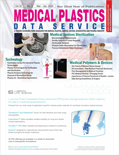 Current Issue:
November - December 2021
Cover Story
Importance Of Medical Device Parks And Its Contribution To MedTech Industry Growth
Catalytic Role Played By Medical Device Parks And Emerging Scenario In India
Andhra Pradesh MedTech Zone (AMTZ) - Saving Lives, Serving Nation
Kalam Institute of Health Technology ( KIHT )
Indian Biomedical Skill Consortium ( IBSC )
AIC-AMTZ Medi Valley Incubation Council ( MVIC )
BIO-VALLEY INCUBATION COUNCIL ( BVIC )
Madhya Pradesh Medical Device Park, Near Ujjain (Indore) To Facilitate Research, Innovations & Product Developments For Support to New MFG Facilities
About Medical Device Parks Under Implementation In India
Regulatory
Stem Cells And Cell Based Products In India : Regulatory Framework
AiMeD & Regulatory Updates
Domestic MedTech industry upbeat about new procurement policy that favours manufacturers with domestic content
DoP releases draft policy to catalyse R&D and innovation in pharma-MedTech sector
---
From the Archives...
Cover Story
Materials
To Choose PVC In 10 Key Reasons Healthcare Applications
Cover Story : Focus Companies
Company Profiles : Suppliers Of Raw Materials, Components, Packaging Material, Services Required For Manufacturing of Medical Devices
AiMeD & Regulatory Updates
Health ministry to relax ISO compliance norms for medical devices to register with CDSCO
CDSCO to enhance testing capacity for medical devices
AiMeD urges govt to reduce GST on certain medical devices from 18 to 12%
Modi Govt Sets Up Panel to Frame New Laws for Medicines, Cosmetics, Medical Devices
Minister Asks Medical Devices Cos To Utilize 'Make in India' Initiative To Save Rs. 40,000 To Rs. 50,000 Crore On Imports
Industry News
---
Industry News : Archives
Did You Know?
---
About BiPAP Therapy For COPD
Bilevel positive airway pressure (BiPAP) therapy is often used in the treatment of chronic obstructive pulmonary disease (COPD)...
Global Trends
---
Polymeric Biomaterials For 3D Printing In Medicine
Polymers are the most common types of biomaterials used in 3D printing technologies. They come in the form of filaments for fused deposition modeling (FDM), powder-beads for selective laser sintering (SLS), solutions for stereolithography (SLA), and gels for direct ink writing (DIW)…
Archive
Learning Zone
---
For centuries, plastic surgeons, obstetricians, urologists, dentists and oral surgeons and even veterinarians have used stitches to close up the gashes, cuts and surgical incisions. Now, many physicians are using some form of dissolvable stitches (also called absorbable sutures). The great thing about dissolvable stitches is that they can be used on internal or external wounds...

Market Trends & Analysis
---
Capitalising On India's Growth Potential : Medical Device Industry Will Not Be Left Behind
The Indian economy is growing strongly, and will continue to provide a conductive macro-environment for the industry to grow in.
The government is increasing spend on healthcare; and the Indian population is spending an increased amount of money on healthcare as a percentage of disposable income.
The disease profile is changing with an increase in acute diseases along side growth of chronics.
Health insurance is growing...
---
Design pros are looking for sustainable opportunities in the medical device field -- but they're not always easy to find. "We tend to overlook cycle time...