PVCMedís contribution to the Circular Economy
Hospitals consumes a large number of IV fluid bags made from PVC as well as large quantities of tubing and oxygen masks. Pilot projects on PVC recovery in +300 hospitals around the world demonstrate that these kinds of PVC medical products can be separated relatively easily by hospital staff after use and recovered for recycling into new products. The projects ensure that good planning, ongoing education and liaison with the hospitalís waste management team and contractors are put in place to help them efficiently sort, store the waste and handle the logistics of safely moving waste.
PVC as a resource is too valuable to discard. The VinylPlusģ programme turned the commitment of the PVC industry into action. The programme helped establish a long-term sustainability framework for the entire PVC value chain, ensuring that PVC products are properly sorted, and where possible recycled into a new secondary PVC product.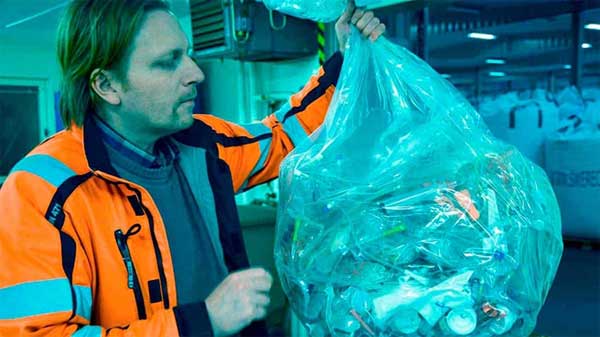 Working towards a sustainable future is a priority for the PVC industry. This has again been demonstrated by the Circular Economy Package, recently published by the European Commission with the purpose of stimulating the EUís transition towards becoming a more circular economy. Innovative ideas and technological advancements over recent years have allowed significant progress to be made in the collection, recycling and recovering of PVC-based products. Targeted PVC waste management has ensured that this valuable raw material is not immediately discarded, but rather reprocessed into a second-life product where possible.
https://pvcmed.org/circular-economy-in-healhcare/
---
SABIC Launches Biobased, Certified Renewable High-performance Amorphous Polymer
SABIC has launched a new portfolio of biobased ULTEM resins that offer sustainability benefits while delivering the same high performance and processability as incumbent ULTEM materials.
These polyetherimide (PEI) materials are the first certified renewable high-performance, amorphous polymers available in the industry. Using a mass balance approach, for every 100 kg of ULTEM resin produced, SABIC replaces 25.5 kg of fossil-based feedstocks with biobased materials derived from waste or residue.
This advanced offering is a drop-in material option for current ULTEM materials and can support customersí sustainability goals for challenging applications where high temperature, dimensional stability or demanding mechanical performance is required.
The company says biobased ULTEM resins can potentially reduce carbon footprint by up to 10% compared with fossil-based incumbent grades, giving the material the International Sustainability and Carbon Certification Plus (ISCC+) designation.
https://www.medicalplasticsnews.com/news/medical-plasticssustainability-news/sabic-launches-biobased-certifiedrenewable-high-performance/ date : 27 DECEMBER 2021