Latin America – A new emerging opportunity
By Mr. Amit Dave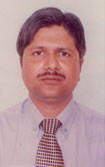 In July 2002, CII had organized a program called FOCUS LAC, in Ahmedabad to bring special focus on Latin America and Caribbean (LAC). This was a one-day program and about 80 people had participated in this program.
Many aspects related to business in Latin America and Caribbean (LAC), which were covered by different eminent speakers were highlighted in this one day program. We are summarizing the subjects covered in this program.
After inauguration, the CII representative Ms. Indrani Kar gave a very interesting speech on Latin America and Caribbean. The highlights of this presentation were that this region covers 43 countries with total GDP of 2170 billion USD. The population of this region is 502 million and this is the second fastest growing region of the world. Brazil, Mexico, Argentina, Chile and Peru constitute more than 70% of India's exports to the region. Brazil, the major economy of the region, constitutes 27% of India's export to the region, is the gateway to Mercosur countries. This region accounts for 5% of world trade. However, India's share in the global trade of Latin American countries constitutes only 0.25% of LACs global trade. Main export destinations to LAC are Brazil, Mexico, Chile, Argentina, Venezuela, Colombia and Peru. A program called "Focus LAC" was launch in November 1997 by the Ministry of Commerce in order to significantly enhance the trade with Latin America and Caribbean (LAC) region. Under this program, detailed trade analysis, enhanced interactions with the parties through buyer seller meets and delegations and activation of institutional mechanisms are started. Financial support for sales cum study tours, participation in trade fair and exebutions as well as support for sales promotion is given under this program. Costs of translation for literatures are also re-imbursible.
One presentation was given on behalf of Export Credit Guarantee Corporation of India Limited. This corporation had made a very interesting analysis of risks involved in trading with Latin American Countries. Special covers for the major countries including Mexico, Colombia, Brazil, Argentina, Chile, Peru, Panama and Caribbean countries are being offered. There are some special policies for small exporters also.
A presentation by Exim Bank, Ahmedabad branch highlighted the overall trading situation in the Latin American region as well as the details of their offices in this region. Exim bank extends special lines of credit to overseas government and government agencies besides commercial banks abroad. A list of commercial banks in this region through which credit line is extended by Exim Bank was narrated.
Panalpina had made a presentation about their logistics and freight forwarding facilities to Latin American region.
At the end of the day, two free lancer speakers along with this author made a presentation on practical aspects of operating in Latin America highlighting the issues like language, special emphasis on packing quality and operational issues like credit terms etc.